GET AN EDUCATION IN NORTHERN CYPRUS
PRESTIGIOUS UNIVERSITIES IN CYPRUS
Girne American University (GAU)
American University of Girne (GAU). The first private higher education institution in Northern Cyprus. It was created in 1985, and recently celebrated its 30th anniversary. The goal of the University since its formation has been to provide a comprehensive higher American education for students of various nationalities.
Near East University (NEU)
Middle East University (NEU). Founded in 1988 in the capital of Northern Cyprus, Nicosia, it is now one of the largest universities in Northern Cyprus. By status, the University is a private educational institution. Students receive an international and high-quality education in English. There is a stable transport connection for students in the city.
THE ACTIVITIES OF THE COMMUNITY IN EDUCATION
Our community is located and operates in Northern Cyprus. This gives us the great advantage of always being up to date with events on the island. At the same time, we control the high quality of our services. We handle any issues related to on-site education and online customer support. Our consultants are always available and in touch with you.
Elysium Community works and is an agent of the best universities in Northern Cyprus. We will help you get an education in Northern Cyprus. We will objectively select an educational institution and a training program. We will solve the issues of accommodation, flight and other formalities. We will prepare the documents for applying for a discount.
Our team values a positive reputation. We do not pursue short-term benefits. We build relationships with clients on a long-term trust basis.
Higher education in Northern Cyprus is represented by numerous universities with spacious campuses. Each institution has a developed infrastructure and technical base. Excellent multinational teaching staff with a high level of professionalism. International students must have a good knowledge of English or complete preparatory training in intensive courses at the University.
Educational programs meet European and American standards, but their cost is several times more affordable. All international students can expect a scholarship of 50% or more. Also, for individual programs, the scholarship can be 75% or even 100%!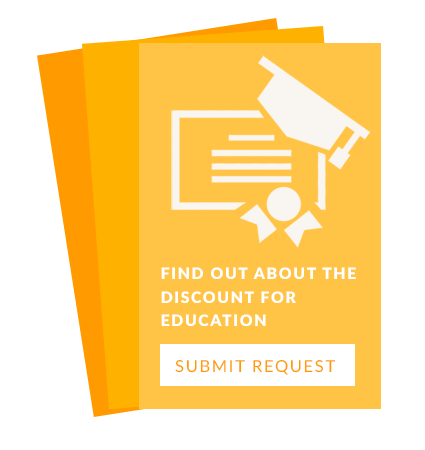 The main reasons why education in Cyprus is profitable and prestigious:
High security. Cyprus is a peaceful tourist island where, unlike other countries, emergencies almost never occur

European standards of study abroad for Russians at an affordable price

Here you can get a diploma that is quoted and recognized in the EU and the United States

Classes are taught in English, which allows you to significantly improve your spoken and written language level in a short time

Government support for higher education in Cyprus

Most educational institutions operate under the American system
PROBLEMS FACED BY STUDENTS
Workload of educational institutions ' staff;

Location of the company away from the student's place of study;

Ignorance of the situation on the education market;

The absence of an individual approach;

Not qualitative feedback from the student;

The probability of the unfair and substandard provision of services;

Outdated price for services.
WHY CHOOSE US?
Impartiality and objectivity;

Officially registered company;

Individual approach and permanent stay in Cyprus;

We always answer calls, questions, and emails;

Tuition is always paid directly to the University;

Reliability and efficiency of services provided;

Possession of the most up-to-date information.