Partnership with the Elysium community
The Elysium community provides an opportunity for entrepreneurs to earn commissions from successful real estate transactions.
In order to start earning you need to apply for a partnership with our company.
After the application is approved, you become our agent. We will provide you with a personal affiliate link that you can post on any of your Internet resources or social networks.
Our community provides 2 types of partnership:
Partnerswho have their own target audience channels (bloggers, advertising platforms, own websites, acquaintances, friends).
Realtors — a company that has its own customer base, its own website, and a monthly budget for advertising expenses. With real estate companies we have provided stronger cooperation with other conditions. You can find out more by contacting us via online chat, or in any other convenient way available on the site.
After entering into a partnership, we provide the partner link that you post on your Internet resources, in the form of a text link, or in the form of any advertising images, for example: Instgram, VKontakte, FaceBook, Odnoklassniki, Twitter and others.
It doesn't matter where you post the link, it can be any resource that people visit. Further, potential clients click on your link, and if they are interested in our real estate services, fill out the feedback form. By sending us your details for a callback, a potential customer automatically gets into our CRM for working with clients. Within 30 minutes, you will automatically receive an email containing information about a potential deal. This is done to show that our company works with partners honestly and responsibly, and if you want, you can always check the accuracy of information on successful transactions.
Then our managers contact the person who came to us from your resource. If the client agrees to cooperate with us and use our services when making a transaction, as a result of which a real sale occurs, then when the transaction is closed, a message will also be sent to your email about the successful completion of the sale transaction.
At the next stage, our partner Manager contacts you in order to initiate the process of receiving your Commission from the transaction.
The Elysium community has proven its professionalism many times in working with both clients and partners.
PARTNER REWARDS FOR SUCCESSFUL TRANSACTIONS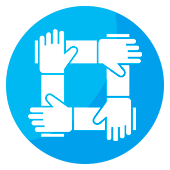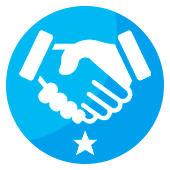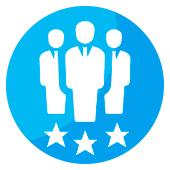 Learn more about partnership levels
New partner - reward $200 for every first three successful trades (after three successful trades, you become a Bronze partner).
Bronze partner - reward $300 for each of the next five trades (then you become a Silver partner).
Silver partner - reward  $400 for each of the next five trades (then you become a Gold partner).
Gold partner - gets $500 receives for all other successful transactions
This way you can earn:
New partner — 3 deals — $600
Bronze partner — 5 deals — $1500
Silver partner — 5 deals — $2000
Having reached the Golden partnership you will already have time to earn $4100, and then $500 from each transaction.
Excellent passive income, you do not need to do anything, if you have any potential sales channels in your tools, you can easily earn!