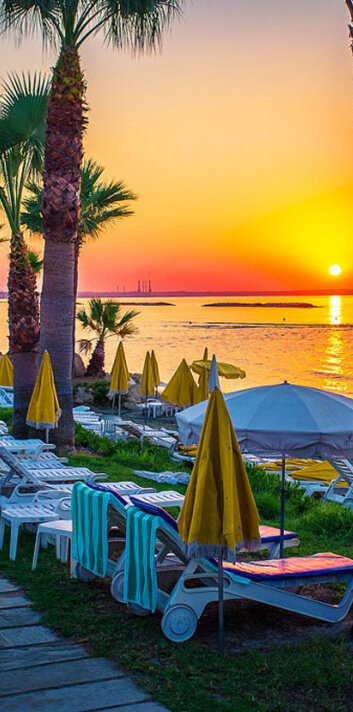 Elysium «Community»
We invite you to get acquainted with our capabilities and sincerely hope that our services will help you get what you want.
I am sure that Northern Cyprus can give you and your children the opportunity to start a new life, study, work, vacation or business. Don't miss the chance to explore this unique country. But if my team and I can be useful to You, please contact us, we will answer all your questions and provide support at any stage of cooperation!
We have extensive experience in the sale of primary real estate in Northern Cyprus. Our experts are aware of all the subtleties of legislation in the field of real estate, pitfalls, legal nuances. We know the economic features of local buildings to provide our clients not only with detailed advice, but also with guarantees of transaction security. Living in Northern Cyprus with Elysium provides new opportunities for real estate investment.
Best regards, Alexandr Grachyov
Famagusta, Iskele, Caesar Resort
Full advice on the available objects of the primary real estate;

The most favorable conditions for buying real estate;

High reliability of each transaction;

After - sales service, including rental and resale services.
Thanks to our approach to work, customers SAVE YOUR MONEY AND CAN BE CONFIDENT IN THE QUALITY OF YOUR PURCHASE. Personal approach to each client is one of the main rules of our work.
Working with «ELYSIUM», YOU GET MORE THAN JUST REAL ESTATE, YOU GET A DREAM!
To make our cooperation profitable and reliable..
Our clients are provided with full Russian-language transaction support and absolute confidentiality.

We work directly with trusted developers with solid experience and reputation.

We save You time by selecting suitable objects from hundreds of offers and at the same time taking into account all your wishes.

We cooperate with leading suppliers of appliances and furniture. When buying an apartment or other object, each of our clients receives substantial discounts on equipment for its equipment.
JOIN OUR TEAM
WHAT DOES PARTICIPATION IN THE PROGRAM GIVE YOU?
Working with a personal Manager
From the moment of entering into cooperation, you and your Manager work for your goal and your income. You always have access to the necessary information for business development, as well as feedback from our consultants.
Adherents
You are part of a team of bright and ambitious people who are always ready to support and help in the development of the business. Working together is always more effective for your well-being.
Perspectives
You decide for yourself what limits your income and opportunities. Choose your goals: get the desired standard of living, enjoy what you love, travel the world, or do everything at once.
Freedom
You decide how to develop and move at your own speed. Freedom of schedule, income level, and place of work.